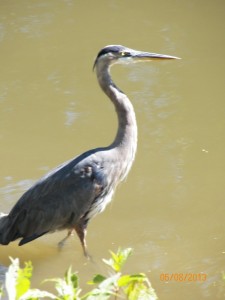 When are you open?
Beginning the first weekend in May, we are open on weekends only. From the third weekend in May, we are open seven days a week. Our hours are customer and weather dependent, so please call to make sure we are open and able to serve you. We also have moonlight cruises! The start time depends upon the moon rise time and will be posted on our site. Reservations are strongly recommended on weekends and holidays. Those without a reservation should call first to ensure we have boats available.
How many people fit in a canoe?
Two adults and one small-size child can comfortably fit in our canoes. You can also have three adults – but the third adult  may not be comfortable.
How hard is it to Kayak?
Today's sport kayaks are very easy to operate and have plenty of space to sit comfortably in. Almost anyone can kayak! Forget about rolling over and white water tricks that you see on TV! Our dock is designed for easy in and out access for canoes and kayaks. We'd be happy to let you try out a kayak to see if it's for you.
What is your cancellation policy?
We ask that you call at least 48 hours in advance. We are a small livery and would like to call costumers on our waiting list. A rain check will be issued for reservations cancelled within the 48 hour window.
Do you ever cancel?
Yes. If the water is too high due to excessive rain or an increased outflow, we will not allow customers to go out in our boats. Other severe weather conditions may also cause cancellations. We make every attempt to notify customers of a cancellation prior to their arrival. If we deem it hazardous, our boats cannot be rented out – no matter your skill level. Safety comes first.
What are the normal water conditions?
The upper stretches are considered flat water, which means no rapids or fast moving water. You can paddle upstream with ease. The lower section between Russell and Warren are class 1 small rapids. For an experienced boater, they are easily navigated but require more caution than flat water.
Are there places to camp along the river?
Yes. Next to the livery is own primitive campground, and we offer special rates to our customers.
What wildlife are we likely to see?
A huge diversity of wildlife converges on the Conewango. Ranging from otters to ospreys, deer, turkeys, and the occasional bear. Two of the most exciting birds to see are Eagles and Blue Herons.
What should we bring?
Sunscreen, food and drinks, a cell phone, your camera, a small cooler and a positive, relaxing attitude. If you plan to bring electronics, we strongly recommend a waterproof box to ensure they stay dry.
Do you do guided trips?
We do offer guided trips but by reservation only. Please call to set one up.
Do you do overnight trips?
Yes. There are places to camp over night, and we will be happy to help you set it up.
How far will I be from civilization?
The highway and houses are not that far; however, some sections are very remote. In some places you will see people relaxing on their back deck. Be sure to say hello!
What is the age limit for canoes?
You can canoe at any age, but we require children to be at least 2 years of age to be in our boats.
What are the state laws and livery rules regarding life jackets?
Children 12 or under and non-swimmers of any age must wear a life jacket at all times. All others must have a life jacket within reach, but we encourage everyone to wear a life jacket.
Is there cell phone reception along the creek?
Cell phones work along some parts of the creek but not others. Livery staff can give you a better sense about cell phone reception once they know which trip you are taking.
What do I do in the event of an emergency?
Dial 911. In places where cell phones don't work, paddlers should go to the nearest house for help. The livery's phone number is written on the boats and life jackets in the event of a pressing but non-emergency situation.
What do I do in the event of a thunderstorm?
If you hear or see lightening or thunder, get off the water immediately, wait the storm out.
Can we bring alcohol on our trip?
It is illegal in Pennsylvania to drink alcohol or be under the influence while operating a boat, even a non-motorized one. Responsible adults of legal drinking age who wish to enjoy a beverage while picnicking or camping along the Conewango are welcome to transport these items in our boats – but we will not allow anyone to operate our equipment while under the influence of alcohol. Please celebrate after your trip. You can be charged with boating under the influence (BUI), FINED, AND UP TO 90 DAYS IN JAIL.
Do you offer group discounts?
Yes. Groups of six or more canoe/kayak rentals on a weekday get a 5% discount. Tax-exempt groups should take 6% off the listed trip prices. No discounts are availble on weekends or holidays.